Turn to Us for
All Your General Contracting Needs
At Daltex Contractors LLC, we provide various exceptional services in the Dallas–Fort Worth metroplex. Many clients have placed their trust and confidence in us for more than 30 years.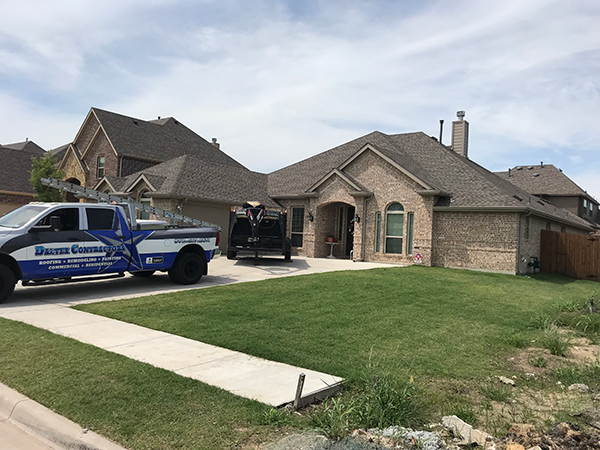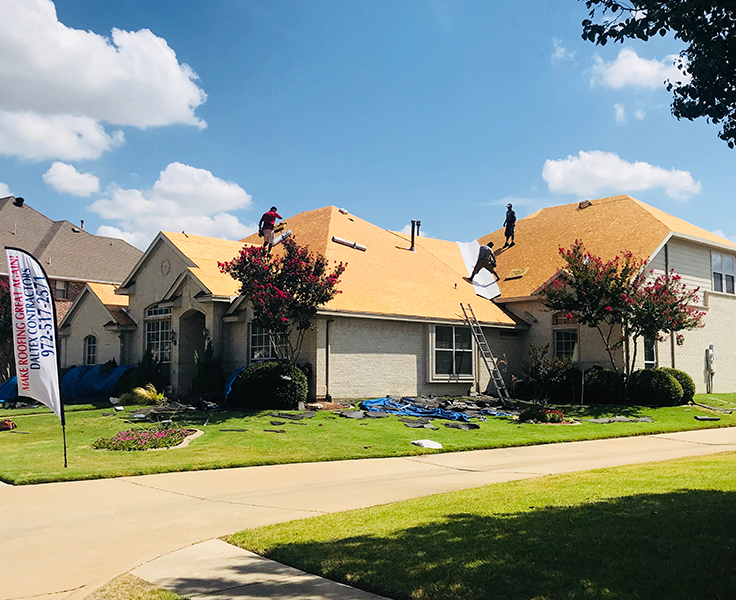 Our company has built a great reputation thanks to the quality work of our
experienced roofing repair crew. We have worked on various challenging projects.
Factors like storms and age wear down even the most durable roofs. Getting
your roofing inspected regularly is essential to ensure it is in good condition.
Luckily, we offer free inspections and estimates for residential roofing.
Our qualified experts provide efficient routine roof inspections that will help
you save time and money in the long run. We can detect issues like leaks that
can cause water damage or other problems, such as mold.
Regular inspections can also help ensure your roof is energy-efficient. You can
count on us to help you get the most out of your investment.
Roof Installation and Replacement
Rely on us to replace your property's roofing system to protect your
investment. Our company will provide the materials you need.
Proper installation is vital to your roof's long-term performance and durability.
Our specialists have received comprehensive training to understand the
strengths and limitations of all roof material options.
We install Residential roofing asphalt shingles, with a variety of
manufacturers. All of the types we supply are manufactured with top-of-the line materials.
Asphalt shingles are the most cost-effective option, making them the most
preferred material.
Here in North Texas, we get plenty of hail storms and other severe weather that can easily damage your roof and gutter systems. And what's worse is, roof damage so often goes unnoticed.
After a storm, it's important to have a trained professional do a thorough roof inspection and ensure that your roof is in good shape. Otherwise, those dreaded? black spots? on your shingles can quickly become leaks that could cost potentially thousands of dollars to fix!
Unfortunately flood damage is a reality living and working in the Dallas-Fort Worth area. Whether from heavy rains or merely the product of hot water heating units or bathrooms gone bad, flooding in your home can happen. But when flooding does occur, our emergency flood water removal and cleanup experts are ready to help. It's an emotional occasion that can cause a lot of strain and unfortunately dealing with the insurance plan provider can only complicate concerns.
Flooding often occurs in bathrooms, kitchens, or any other room with water pipes in the ceilings or walls. It can be caused by toilet overflows, shower backups, broken water heaters or washing machines. It can also be caused by broken pipes in your ceilings or walls, which may happen when the pipes freeze or just get old. Flood water damage can affect flooring, carpet, baseboards, walls, cabinets, and other furniture. When flooding in your home or business does occur, it's imperative to act quickly to limit damage and avoid mold growth.
Luckily, our damage restoration team can manage the unpleasant claims process! Our emphasis is on making it as effortless on you as possible on you.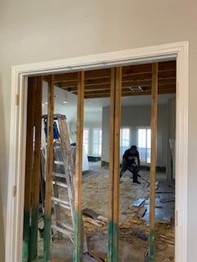 Our group can help you enhance the beauty of your home, from new tiles, flooring, paint, and lighting. We also offer restoration services for fire and water damage.
Enjoy your newly restored home and peace of mind!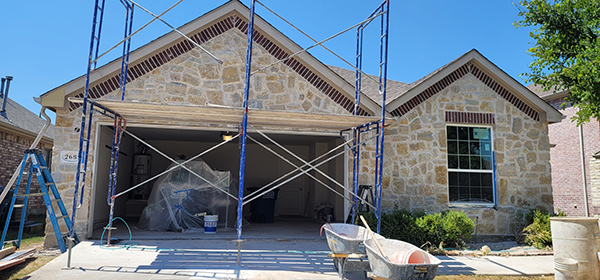 File Your Insurance Claim
If your home was damaged by hail, file a claim to your insurance provider as soon as possible. They should cover the cost of the repairs that will return your home to good condition.
Temporary roof repairs are also covered by insurance to protect your property from further loss or damage. The cost should not exceed $300.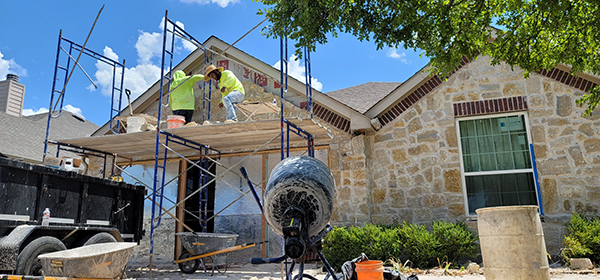 Helpful Steps to Make the Process Easier
Call your insurance company to report the possible loss and let the professionals determine the extent of the damage.
Select an experienced and local roofing contractor who is familiar with the construction process and working with your insurance company.
Have your chosen contractor meet your insurance company at the adjuster meeting to ensure the scope includes all damages and your needs are met.
Call your mortgage company to advise them of your roof claim. Inquire about their procedures for draft endorsement and contractor's affidavits, lien releases, etc. Send the check to your mortgage company and request their endorsement first.
After you and your roofing contractor have agreed on the scope and terms of the claim, you should schedule the work to begin.
Accept material delivery. Verify the material and color with your

roofing contractor.

Inspect your roofing repair project. Once the job is completed, and you are 100% satisfied with the work, you should expect to pay the balance of your roofing project.
Keep all documentation in a safe place and treat it as you would any warranty information.
In the United States, solar energy has become the fastest growing and least expensive electricity source. Daltex Contractors LLC offers solutions to help you generate clean energy and reduce your bills.
We have agreements with leading financiers and installers to help get you started with solar energy immediately. Our team also makes sure you get the best deal possible based on your financial situation.
Lock in low energy rates for no upfront cost and enjoy peace of mind.
Take control of your energy and convert spending into an asset that works to produce electricity for you.
Lower your cost of electricity per month and receive the benefits of reliable monthly savings.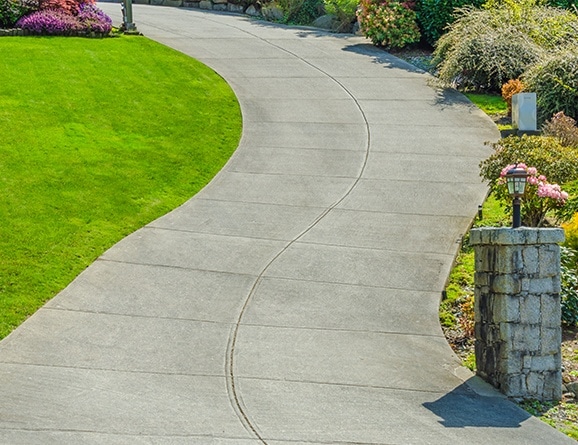 Fences, Decks, and Pergolas
Our skilled team builds and repairs fences, decks, and pergolas. We also apply Behr stains on existing fences, with a variety of colors you can choose from for your project. Keeping your fence stained will help it last longer.
We use seamless 5 and 6 gutters in multiple baked enamel finishes. Our experts can also add gutter screens and leaf guards. Gutters are important as they collect water and disperse it from the home, protecting its structure and foundation.
For more information, get in touch with us today. Our dependable and personable team is always ready to provide the answers you need. We look forward to helping with your construction projects.